Tech Tips for Non-Tech People!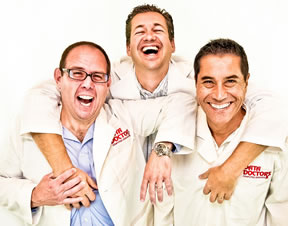 We give quick, one minute tech tips each weekday! Join us on a radio station near you as we talk tech. It's Tech Tips for Non-Tech People! You can post questions on
our Facebook page
anytime!
Original Air Date: Mar 22, 2017
Online Training Site
A pretty consistent question that I have been asked by businesses, is where to send employees to get software training.

Old timers like me, generally think about taking a class or reading a book to learn what we don't know, but that isn't the way most people learn these days.

The Internet allows for a much more interactive and visual way to learn things and a website that offers a comprehensive online library of easy to follow lessons is at Lynda.com.

They have over 2,500 courses using video that range from common programs such as Microsoft Word & Excel to 3-D animation and virtually every type of web programming language or platform in use today.

10's of thousands of training videos are categorized as beginner, intermediate & advanced and also offer videos with the close captioning option.

Lynda is a subscription service that starts at around 25 dollars a month for unlimited access to all their training videos.

They also offer mobile apps, which allow you to watch courses on your laptop or mobile devices, and switch back & forth without losing your place.

If you are part of a business that's looking for an inexpensive online visual training system, give http://lynda.com a good look.