Tech Tips for Non-Tech People!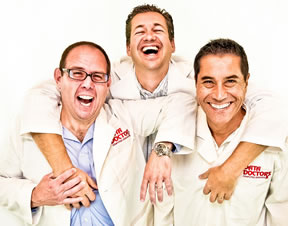 We give quick, one minute tech tips each weekday! Join us on a radio station near you as we talk tech. It's Tech Tips for Non-Tech People! You can post questions on
our Facebook page
anytime!
Original Air Date: May 11, 2017
Malware Ridden Comments
We're all aware that phishing scams and spam are often used by hackers to set booby-traps that can allow them to exploit us.

Most savvy users have their guard up when using their e-mail service, but that isn't the only way that you will run into these clever traps.

Something that's been around for a while that's referred to as 'comment spam' and it is on the increase.

Before, you could spot these "out of context" posting with things like work from home offers mixed in the comment thread, but they are getting more devious.

When breaking news hits any of the social media networks or popular news sites, user comments are always going to follow.

You may now see another user making a solid point with a link to learn more about it, but you need to be extremely careful just like you are in email.

From now on, even when you think the user and their post may be legit, avoid clicking the link...instead, do your own search using their title for the info just to play it safe.