Tech Tips for Non-Tech People!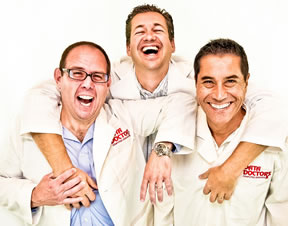 We give quick, one minute tech tips each weekday! Join us on a radio station near you as we talk tech. It's Tech Tips for Non-Tech People! You can post questions on
our Facebook page
anytime!
Original Air Date: May 12, 2017
Adventure iPhone Cases
If you are an avid outdoor enthusiast, you know that keeping your iPhone protected while you're in the wild is best accomplished with a solid phone case.

A well designed case will protect your phone from the 2 common threats: getting it wet and dropping it.

If you are a really hard core adventurist, you'll probably benefit from a submersible/waterproof case that will still allow you to take excellent shots below and above water.

This wacky combination has been created by Optrix, which are called adventure cases from the Body Glove company.

They are waterproof all the way down to 1 atmosphere for you scuba diving fans, which is 33 feet for you snorkeling fans AND they have been drop tested up to twenty feet.

What makes these cases different from all the others that I've seen are the unique lenses that are interchangeable and add features like telephoto, wide angle and macro image capture to your iPhone all while it is still in its case.

Now you can capture that awesome photo or video without having to stress out about ruining your expensive phone.

Before you go on your adventure, checkout the interesting options at http://Optrix.com that's O P T R I X.com.