Tech Tips for Non-Tech People!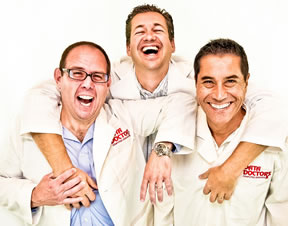 We give quick, one minute tech tips each weekday! Join us on a radio station near you as we talk tech. It's Tech Tips for Non-Tech People! You can post questions on
our Facebook page
anytime!
Original Air Date: May 15, 2017
Temp E-mail Service
An e-mail address is often required as verification whenever you want to sign up for an online service or need to download some forms of information, but when you use your regular e-mail address, you'll often end up with more than you may have bargained for.

When you don't necessarily need to hear from a site after your initial interaction, using a temporary e-mail address allows you to get through the verification process without exposing your personal e-mail account to future unwanted messages.

While there are dozens of free temporary online mail services available, one of the easiest to use is called 10MinuteMail.com.

You simply go to the site to get a disposable e-mail address that is usable for 10 minutes. Everything you need is on a single page, including any of the messages that get sent to your temporary address.

If you do need more than 10 minutes, you can just tap the link for 10 minutes more which will extend the time before your address expires.

But keep in mind that 10 Minute Mail accounts aren't usable to reset passwords down the road, so make sure you use them wisely!