Tech Tips for Non-Tech People!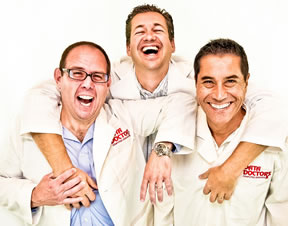 We give quick, one minute tech tips each weekday! Join us on a radio station near you as we talk tech. It's Tech Tips for Non-Tech People! You can post questions on
our Facebook page
anytime!
Original Air Date: Jun 5, 2017
Free Apps Could Cost You

Download the MP3
We all love free apps on our smartphones, especially when they are so useful that we use them just about every day.

You probably know that these free apps are often ad based to pay for the development, but there's something you should be aware of, especially for those on a limited mobile data play or have a constantly dying battery problem.

It turns out that free apps that are ad driven can silently cost you by eating up your limited data & your battery in order to deliver those ads.

Researchers at various universities reported that these ads in a lot of free apps can eat up nearly 80% more data on your data plan than similar apps that don't contain ads.

They also reported that they used 22 percent more phone memory and 16 percent more battery life in order to constantly update new ads in the app.

If you have a phone that runs out of power in the middle of the day or you are constantly going over your data plan, these free apps may beon reason why!

Toss in the required permissions that many of them use which then adds privacy concerns to the situation.

The next time you are trying to choose between a free apps and one that charges 99 cents, it may be worth it to avoid the hidden costs of those free apps.
Feedback