Tech Tips for Non-Tech People!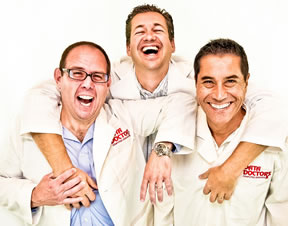 We give quick, one minute tech tips each weekday! Join us on a radio station near you as we talk tech. It's Tech Tips for Non-Tech People! You can post questions on
our Facebook page
anytime!
Original Air Date: Jun 2, 2017
Turn Your iPhone Sideways!

Download the MP3
If you are one of the many that opted for one of Apple's large screen iPhones but you only use it in the portrait mode or up and down mode, you are missing a lot of cool features.

In just about every app you use, from the calendar, to your mail and messaging apps and even simple notes, there are optional features when you flip your iPhone sideways to the landscape view.

For example, when you view your mail sideways, you can use the split screen option, which can show your messages on the left side, with a preview of the highlighted message on the right side.

Viewing stock quotes sideways will also makes use of the split-screen mode to provide more detailed info on the highlighted stock symbol on your list.

Typing with your iPhone sideways gives you slightly more room per key and in some cases, can add some very useful additional keys to the screen.

You will start discovering all kinds of new features just by turning your phone sideways, so remember this whenever you're using all your apps.
Feedback