Tech Tips for Non-Tech People!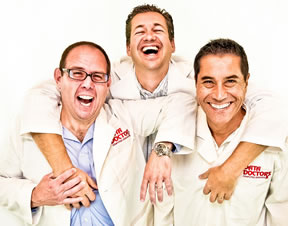 We give quick, one minute tech tips each weekday! Join us on a radio station near you as we talk tech. It's Tech Tips for Non-Tech People! You can post questions on
our Facebook page
anytime!
Original Air Date: Jun 30, 2017
Virtual Wall Street

Download the MP3
If the world of stock trading and investing tend to be a mysterious and intimidating place for you, listen up to this tip!

As with many other things, knowledge is power but in this case, you do not have to get a degree from a business school to understand how the markets work.

An excellent online resource called WallStreetSurvivor.com, which started out as a 'fantasy stock market simulator' has now became a great tool that demystifies Wall Street.

They discovered that gamification is a pretty good way to learn the ins and outs of trading stocks and investing.

Rather than being told the old way on how to do things, you get to roll your sleeves up and get involved in virtual market trades without the risk of losing your money.

Think of it as a game of a virtual stock exchange combined with tutorials, courses, articles and videos.

Not only can they teach you the basics, you can setup a practice portfolio and participate in a league to compete with fellow virtual traders.

If you don't know the difference between a 'put' and a 'call' or the overall value of stocks vs a mutual fund, WallStreetSurvivor.com could be a solid return on investment.

It's also a great way to get kids involved and learning about investing while they're young.
Feedback