Tech Tips for Non-Tech People!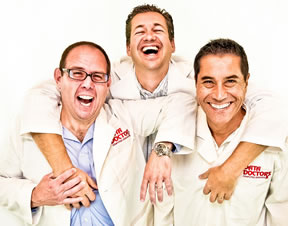 We give quick, one minute tech tips each weekday! Join us on a radio station near you as we talk tech. It's Tech Tips for Non-Tech People! You can post questions on
our Facebook page
anytime!
Original Air Date: Jul 4, 2017
Note Taking Made Easy

Download the MP3
Discuss ideas with a large group of people will often result in lots of ideas on a whiteboard or chalkboard which in turn, requires someone to take down separate notes afterwards.

If it's you that ever ends up having to spend the time copying the notes from the whiteboard after a meeting, there's an app for that!

Microsoft Office Lens is its name and it will save you lots of time.

The app makes it really easy to take a picture of just about any document, whiteboard or chalkboard and convert it into a PDF, Word document or Powerpoint slide or deck.

Not only can it digitize your notes, but it can also fix any distortion when you have to shoot it from an angle.

Every time you have to capture notes off angle, you'll love how well this app makes it happen.

Once you have captured an image, you can save it and share it to many of the Microsoft platforms including OneNote and OneDrive or just save it as a doc or picture file.

Another awesome use of this app is for capturing and organizing business cards.

The Office Lens app is completely free & available for iPhone, Android and Windows based phones.
Feedback