Tech Tips for Non-Tech People!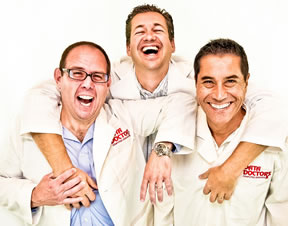 We give quick, one minute tech tips each weekday! Join us on a radio station near you as we talk tech. It's Tech Tips for Non-Tech People! You can post questions on
our Facebook page
anytime!
Original Air Date: Jul 24, 2017
Social Engineering Scam Alert!

Download the MP3

Have you seen this??? Can you believe you got caught doing that on this video?

This is yet another example of a clever social engineering scam that continues to be used to trick people via email & social media.

The plan is to get you so concerned about what might be on the video that you abandon your normal cautionary approach.

When you actually get to the alleged site that has the video of you, you will get a pop-up telling you that you need to update a video player or add a CODEC in order to watch the video.

In your rush to see the salacious video, you authorize the malware to be downloaded and installed on your computer and wham!, you have just become the next victim.

Convincing you to willingly install malicious programs allows remote hackers to do just about anything they want and it won't be obvious that you're computer has been compromised.

This type of approach is constantly being revised, so always be alert and don't install anything claiming to be a 'video player update' unless you specifically went searching for it.
Feedback