Tech Tips for Non-Tech People!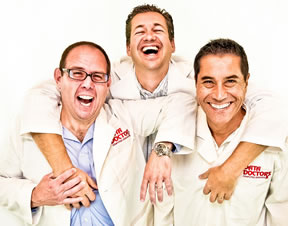 We give quick, one minute tech tips each weekday! Join us on a radio station near you as we talk tech. It's Tech Tips for Non-Tech People! You can post questions on
our Facebook page
anytime!
Original Air Date: Jul 21, 2017
Recording Calls on Android Phones

Download the MP3
A friend recently asked if I knew of an app that would allow them to record phone calls on their Android phone.

The primary reason for their desire to record calls was for training purposes only.

My first piece of advice to them is to be sure they don't violate the law as they can vary from state to state.

The very best way to avoid the legal issues is to notify everyone on the call that it is being recorded.

After testing out a few apps, I did find a free app from Boldbeast called Call Recorder that seems to do the job very nicely.

Once I installed it, a small record dot appeared in red in the upper left corner whenever I made or received a call.

If I wanted to record any calls, I simply tapped on the red dot and again at the end to stop the recording.

It then logged the caller ID, date, time & length of the call automatically and also allowed me to share the files in a number of ways.

The 'Call Recorder' app can be downloaded from the Google Play store and it's free!
Feedback