Tech Tips for Non-Tech People!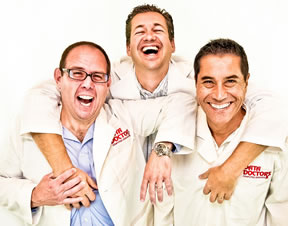 We give quick, one minute tech tips each weekday! Join us on a radio station near you as we talk tech. It's Tech Tips for Non-Tech People! You can post questions on
our Facebook page
anytime!
Original Air Date: Jul 20, 2017
Webcam Setup Mistakes

Download the MP3
If you setup a webcam for security in your home or business, you will want to pay close attention to this tip.

Several websites have launched displaying live feeds from thousand of webcams from around the world that which was made possible because of one simple error made by the owners: they never changed the default password for the camera.

Not only do these sites show the brand, default login name and password and any live streams from the webcams, it also includes approximate location information on a map.

The owners of these websites claim that they are doing it to educate the public on this common mistake.

You need to know that every hacker can get the default password for any device you have in setup in your home, so not changing the factory default dramatically increases your exposure to the outside world.

Keep in mind that any device you can access from outside your home can also be accessed by others if you make it easy.

If you do not know what devices are at risk or how to change out the default login credentials, get some help. This one is way too important to ignore!
Feedback