Tech Tips for Non-Tech People!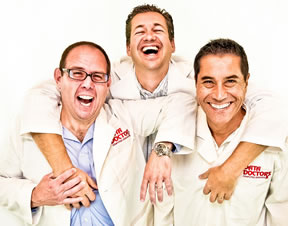 We give quick, one minute tech tips each weekday! Join us on a radio station near you as we talk tech. It's Tech Tips for Non-Tech People! You can post questions on
our Facebook page
anytime!
Original Air Date: Aug 15, 2017
Rocking Your Workouts

Download the MP3
If running is your exercise of choice, you know how enjoyable the right music can be during your workouts.

Not only can it keep you motivated, it can encourage you to run a little longer especially if the music matches your running pace.

Many of you have attempted to create playlists that will match your pace, but it's a bit of a time consuming process.

A helpful app called RockMyRun can make it a lot easier to find the best music to match your running style.

The app has created playlists that match specific BPMs (Beats Per Minute) providing you with a continuous list of songs that work with your running pace.

You'll find playlists based on specific genres, your desired BPM, the length of the list and whether it has clean or explicit lyrics.

The playlists that are free can be up to forty-five minutes in length, but if you want longer playlists, you can opt for their premium membership which includes other options like the 'MyBeat' feature.

MyBeat allows runners to dial in the exact match for their pace with finite control over the BPM for the entire list of songs.

If you're a runner, jogger or just a power-walker, the RockMyRun app is a unique offering that's available for both iPhone or Android users.
Feedback