Tech Tips for Non-Tech People!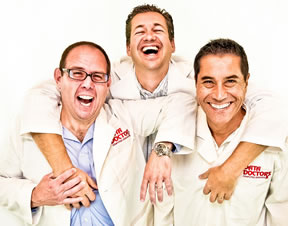 We give quick, one minute tech tips each weekday! Join us on a radio station near you as we talk tech. It's Tech Tips for Non-Tech People! You can post questions on
our Facebook page
anytime!
Original Air Date: Aug 28, 2017
Internet Automation Tip
I really love tech that specifically fills the nooks & crannies of daily life and one of my favorites is a website known as IFTTT or If This Then That.

This awesome and free service helps you put the Internet to work by creating 'conditional statements' also known as 'recipes' which will integrate your online accounts in many amazing ways.

For example, you can create a recipe that will automatically generate reminders on your phone whenever you tap the star on a Gmail message or have your phone automatically text your wife when you leave work.

The IFTTT recipes work with over 160 different online services and already has a huge assortment of recipes that have been created by fellow users.

You can also create your own recipes and share them with the rest of the IFTTT community.

IFTTT also has apps for iPhones, iPads and Android devices which allows you to leverage your mobile technology in awesome ways.

If you have yet to discover the wonderful world of IFTTT, take a minute and check it all out at http://IFTTT.com.