Tech Tips for Non-Tech People!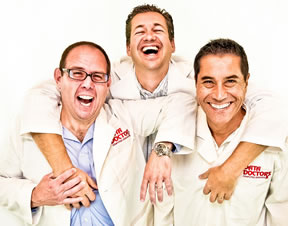 We give quick, one minute tech tips each weekday! Join us on a radio station near you as we talk tech. It's Tech Tips for Non-Tech People! You can post questions on
our Facebook page
anytime!
Original Air Date: Sep 5, 2017
Using Camera Flash Properly
Today, just about all of our mobile devices have the capability to take photos and generally includes an option for a flash of some sort.

But if you assume that your flash is only for low lighting pictures could keep you from getting those great images.

Outdoor pictures especially when they include people will often end up with harsh white spots along with big shadows, which will ruin the picture.

Either of these situations can be improved by using the flash which can turn useless pictures into minor works of art.

Using the flash on your phone means you need to be close enough to your subjects to make the weak phone flash useful in bright sunlight.

On really sunny days, put your subjects in a shaded area to eliminate them from squinting and use your flash to fill in the shadows.

Knowing exactly when to use your flash both indoors and outdoors can have a major impact on the quality of your images.

The best way to get to know your camera's abilities is to experiment way before you are in the situation where you need everything to be perfect!