Tech Tips for Non-Tech People!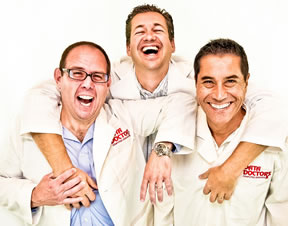 We give quick, one minute tech tips each weekday! Join us on a radio station near you as we talk tech. It's Tech Tips for Non-Tech People! You can post questions on
our Facebook page
anytime!
Original Air Date: Sep 6, 2017
Sudden Sound Browser Tip
Anyone that spends time on the Internet probably opens lots of tabs as you go and as a result, you've likely ran into this situation:

While you are in the middle of reading something on one website, you suddenly hear a commercial video starts playing in the background on one of the other tabs but you have no idea which one it is.

This forces you to click through all the other open tabs and scrolling around trying to figure out which one's causing all the annoying noise…it's a hassle!

The folks at Google probably had enough of this irritation themselves, because they added an option to the Chrome browser to fight this annoyance.

With Chrome, when any web page is generating any kind of sound, a tiny speaker icon will appear on the right side of the tab which lets you identify the offending page.

You can either click on the tab to pause the video or simply click on the X on the tab to close it all together.

If you have not tried Google Chrome yet, this is one of many reasons why it's my favorite!