Tech Tips for Non-Tech People!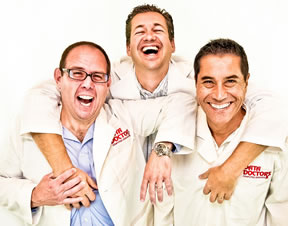 We give quick, one minute tech tips each weekday! Join us on a radio station near you as we talk tech. It's Tech Tips for Non-Tech People! You can post questions on
our Facebook page
anytime!
Original Air Date: Sep 14, 2017
Back Country Communicator
Anyone that spends much time in the outdoors can find themselves in the middle of nowhere with no chance of having a cell signal.

Generally speaking, that's a good thing, but sometimes you would like the security of connectivity if you get lost or need help.

A device called 'goTenna' was designed to offer an option for communicating with your group when phone service isn't an option.

goTenna allows you to send & receive text messages and share GPS coordinates with your friends that have the device as well. The range can be expansive; 1-50 miles, depending upon the surrounding terrain.

Settings like a ski resort for example, would most likely give you better range than a downtown area that has lots of tall buildings.

I just returned from a large music festival where having the goTenna system would have been a much better way to communicate because the cellular networks were almost useless because of the volume of traffic.

To learn more about this device, visit goTenna.com for the details.
Feedback