Tech Tips for Non-Tech People!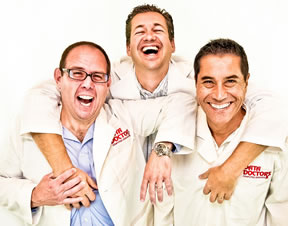 We give quick, one minute tech tips each weekday! Join us on a radio station near you as we talk tech. It's Tech Tips for Non-Tech People! You can post questions on
our Facebook page
anytime!
Original Air Date: Sep 15, 2017
Snapchat for Business Users
You have likely heard of the wildly successful texting app called 'Snapchat' that allows users to send messages & pictures that disappear after being viewed by the recipient.

You have also likely heard that it is a big hit with younger users and that you can take a screenshot of any message or picture that's send, making the self destruct feature pretty useless.

There are times when you may want to send a message to someone, but the fear of what could happen to the message after you send it that may keep you from sending it.

An alternative app called 'Confide' presents itself as "the confidential messenger" for business users.

Whether you are in the middle of a legal battle or dealing with sensitive negotiations, keeping sent messages confidential and temporary can be comforting.

Confide only allows text messages and the recipient must run their finger over each block to unveil a portion of the text underneath, so the entire message never appears all at once.

Of course, the recipient could record a video while reading the text, so it isn't considered 100% secure, but it's a lot better than Snapchat.

Anyone looking to communicate 'off the record' should checkout http://GetConfide.com.