Tech Tips for Non-Tech People!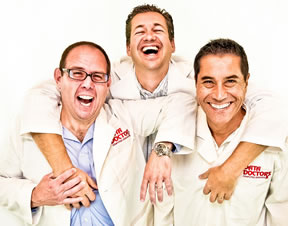 We give quick, one minute tech tips each weekday! Join us on a radio station near you as we talk tech. It's Tech Tips for Non-Tech People! You can post questions on
our Facebook page
anytime!
Original Air Date: Sep 18, 2017
Dangerous USB Threat
It has always been a little 'iffy' to use a USB drive that you don't know anything about, but now it has gotten downright dangerous.

Malware of all kinds has always been a threat from unknown USB drives but most up-to-date anti-virus software could detect and block any threats.

But after a recent exploit was demonstrated at this year's 'Black Hat' conference showing a way for hackers to change the actual 'firmware' on USB devices where they can hide malicious code.

This type of exploit is virtually undetectable by standard securityscanners and basically un-patchable, which means there's no simple fix for what is essentially a design flaw.

With this now known, it is vitally important that you always avoid using any USB drive that you do not own or know the owner of and never, ever plug in a USB drive that someone else 'seems to have lost'.

cyber attackers can drop infected USB drives on college campuses and near large secure businesses hoping to make it easy to gain access to those secured systems.

Every business should be warning their employees about this new trick and setup very clear policies on USB usage.