Tech Tips for Non-Tech People!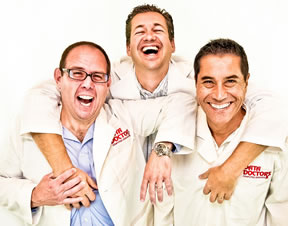 We give quick, one minute tech tips each weekday! Join us on a radio station near you as we talk tech. It's Tech Tips for Non-Tech People! You can post questions on
our Facebook page
anytime!
Original Air Date: Sep 19, 2017
Insider Travel Tip Website
Whenever you plan a trip to a new destination, it's always a good idea to try to get insider information, especially from people that have "been there, done that"!

Well their's a website for that and it's called Viator.

Viator specializes in providing research info on interesting activities around the world which has been developed by real travel experts over the past fifteen years.

Using this resource is not about trying to find the lowest price on anything, although they do offer a price guarantee if you book with them.

I am usually more interested in reliable local experts and operators that continue to get good customer feedback/reviews because nothing can ruin an awesome trip like a crappy experience while trying to save a few bucks.

The recommendations are extensive and cover over one-hundred countries that also includes some 'VIP' tips if you are more into exclusive options.

Each of the posted activities comes with an overview and highlights, what you should expect, reviews and vital logistical details so you are better prepared.

At major destinations, you can also get a complete 'Insider's Guide' with events during your visit, the top attractions and what 'the insiders' like doing most in the area.

Check it out for yourself at https://viator.com, that's spelled V I A T O R.