Tech Tips for Non-Tech People!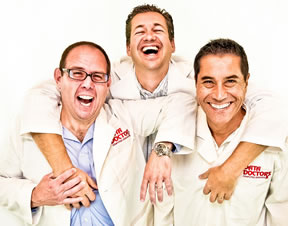 We give quick, one minute tech tips each weekday! Join us on a radio station near you as we talk tech. It's Tech Tips for Non-Tech People! You can post questions on
our Facebook page
anytime!
Original Air Date: Oct 4, 2017
Trusted News Sources
When news breaks of just about any event, most of us jump onto Google to try to get up-to-the-minute details.

Most users believe they can trust the results that come up from a Google search, but I am here to tell you that you can not and should not, especially with breaking news.

Malware creators routinely target breaking news seekers with fake news sites, often with claims of having exclusive images of horrific events.

Google is doing its best to monitor and kill this type of scam, but frankly it is virtually impossible to catch every single thing that gets thrown at them.

The easiest way to avoid these scams is to use your trusted news resources instead of doing a general Google search.

Save your favorite news sites in your browsers bookmarks or use smartphone news apps from your favorite news sites.

Scammers will always study our actions so they can target us, so this is one action that you should consider changing!