Tech Tips for Non-Tech People!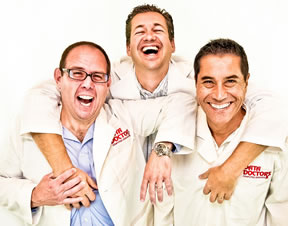 We give quick, one minute tech tips each weekday! Join us on a radio station near you as we talk tech. It's Tech Tips for Non-Tech People! You can post questions on
our Facebook page
anytime!
Original Air Date: Nov 15, 2017
Managing Gmail Overload
Most of us have become slaves to our e-mail programs to one degree or another, so, discovering more efficient ways to manage the incoming message storms can vastly improve productivity.

One of the ways that several companies are offering to improve efficiency is by turning the Inbox into a "CRM tool".

CRM which stands for "Customer Relationship Management" is the basis of the primary offering from SalesForce and other expensive services.

If you have yet to find something that helps you manage email loads, checkout this interesting tool from a company called 'Streak' to turn your Inbox into a CRM tool.

It was created out of the constant frustration of having to pop back and forth between email and variety of other programs in order to keep track of things.

'Streak' is a Gmail add-on that's free and it has CRM templates for tasks that range from sales to customer support, bug tracking to the hiring processes.

It also includes 'snippets' which are pre-formatted bits of text that can be used to quickly reply to your common interactions.

There is also an app for iPhone users which allows you to use the tool while you are on the go.

Anyone using Gmail and struggling with the overload should checkout 'Streak' at Streak.com.