Tech Tips for Non-Tech People!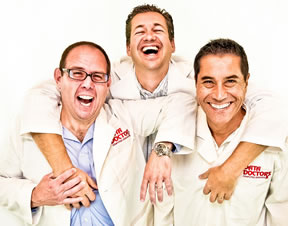 We give quick, one minute tech tips each weekday! Join us on a radio station near you as we talk tech. It's Tech Tips for Non-Tech People! You can post questions on
our Facebook page
anytime!
Original Air Date: Nov 14, 2017
Awesomely Smooth Video App
Trying to shoot a video using your smartphone is useful as long as you aren't moving around while you're shooting it. We have all seen videos online that are nearly unwatchable because of the movement.

Movie producers can solve this problem by using very expensive stabilization gear, like a Steadicam while others have attempted similar contraptions for smartphones.

But did you know that you don't need to buy any special hardware if you are using an iPhone? The engineers at Instagram created a free app that makes taking smooth video even if you are moving around a lot very easy.

The app is called 'HyperLapse' and it doesn't require you to be an Instagram user in order to download and use it.

HyperLapse uses the gyro in your smartphone in a very clever way to totally stabilize your video without having to involve some expensive video editing process afterwards.

The app also has the ability to create various speed time lapse videos, so it's a great app for anyone that shoots video with an iPhone.

It's a really simple app to use because the only setting you have to mess with is the speed of the playback.

Just search for 'Hyperlapse' in the Apple App Store to get started!
Feedback