Tech Tips for Non-Tech People!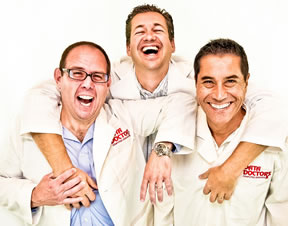 We give quick, one minute tech tips each weekday! Join us on a radio station near you as we talk tech. It's Tech Tips for Non-Tech People! You can post questions on
our Facebook page
anytime!
Original Air Date: Nov 23, 2017
Online Learning Website
A very common question that I have been asked over the years, is "where can I send my employees to get software training"?

Well, the web allows for very interactive and visual ways to learn and a website that offers a comprehensive library of easy-to-follow online tutorials is called "Lynda.com".

They have more than 2500 video courses that go from the common business programs like Word & Excel to 3-D animation and just about every web language or program in use today.

The thousands of training videos are setup as beginner, intermediate & advanced levels and some include close captioning.

Lynda.com is a subscription service that also offers mobile apps, so you can watch courses on any desktop, laptop, tablet or smartphone and then pop back and forth without losing your place in the lesson.

Any business that's looking for an inexpensive video training system should take the time to look into http://lynda.com.