Tech Tips for Non-Tech People!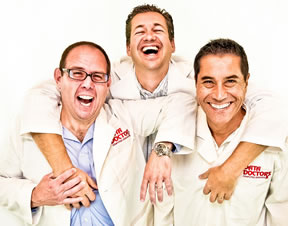 We give quick, one minute tech tips each weekday! Join us on a radio station near you as we talk tech. It's Tech Tips for Non-Tech People! You can post questions on
our Facebook page
anytime!
Original Air Date: Nov 28, 2017
Avoiding "Porch Pirate"
The holiday shopping season is here and many of you are going to buy as many items online as you can to avoid the crowds.

When you make online purchases, however, they have to be delivered, most oftento your front door while no one is home. This has led to a new type of criminal: Porch Pirates.

"Porch Pirates" will tail delivery trucks so they can check out packages to nab when they figure out that no one is home.

To help avoid this growing crime, try to have your items sent to a friend or neighbor's house that will be more likely to be home or when possible, send the packages were you work.

You can often include special delivery instructions when you are finalizing your purchases or even leave a note on the front door if there is a better location to deliver the packages.

If you're getting packages delivered to your house regularly all year long, consider the installation of a motion-sensing camera at your door that will automatically record any motion and send you a notice whenever anyone is at your door.