Tech Tips for Non-Tech People!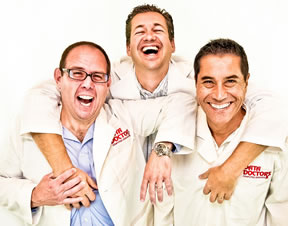 We give quick, one minute tech tips each weekday! Join us on a radio station near you as we talk tech. It's Tech Tips for Non-Tech People! You can post questions on
our Facebook page
anytime!
Original Air Date: Nov 29, 2017
Beware of Cheap Tech Items

This is the time of year that many expect to find the best deals on all kinds of electronic gear as they're always high on holiday shopping lists.

But a word of warning: the cheapest price is rarely the best deal.

When you go shopping for electronics solely on the basis of the lowest price, you're often times playing right into the hands of organizations trying so sell less desirable products.

The most common trick for creating the cheapest product in any tech category is through cutting corners since profit margins on electronics are so tiny.

The resulting outcomes can range from batteries that don't stay charged as long, software compatibility issues and in some cases, risky security issues with the device itself.

It's better to stick to name brand products from retailers that allow you to return it if it isn't satisfactory.

The general rule with low priced electronics is the lower the price, the more you should research them before making any decisions.

It's pretty easy anymore to find user reviews and feedback on any electronics; just do a Google search for the item followed by the word 'review'.

If you can not find any type of feedback or online review on an item, take a pass or risk getting a less than desirable gadget.