Tech Tips for Non-Tech People!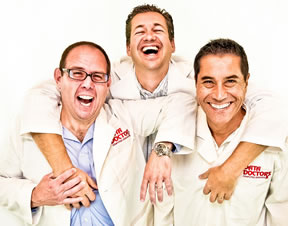 We give quick, one minute tech tips each weekday! Join us on a radio station near you as we talk tech. It's Tech Tips for Non-Tech People! You can post questions on
our Facebook page
anytime!
Original Air Date: Dec 7, 2017
Discover Through Top 10 Lists
Anyone that knows me knows that I am a huge music nerd that's constantly searching for great music, old and new.

I often revisit older bands by searching through their greatest hits which helps with discovery and rediscovery.

While searching around last week, I learned of a website that I had never heard of: TheTopTens.com.

Unlike other top 10 lists that are generally created by a single person, this resource leverages crowdsourcing to compile what "the Internet crowd" thinks should be in the top ten.

It isn't just for music; say you want to get a new nail polish or how about gatherin holiday gift ideas?

Anyone that wants to help out can vote on any of the lists and you do not have the hassle of signing up for an account; just click to Vote!

Even better, you can start a top ten list of your own to get feedback, so there really is no limit to the lists you'll find.

Whether you are searching for new artists, new songs or just doing a little research for something a little more serious, checkout http://TheTopTens.com.
Feedback