Tech Tips for Non-Tech People!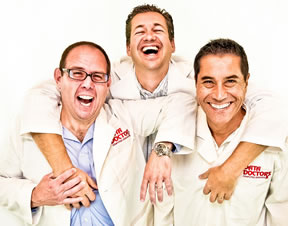 We give quick, one minute tech tips each weekday! Join us on a radio station near you as we talk tech. It's Tech Tips for Non-Tech People! You can post questions on
our Facebook page
anytime!
Original Air Date: Dec 8, 2017
Wi-Fi & Xmas Lights
This time of year, we see people on the Internet claiming that Christmas lights are causing problems on their wifi network.

While this is certainly technically possible, the real chances of this type of interference causing a wifi problem is actually quite low.

Be sure not to plug those strings of light in the same outlet as your wifi router just to play it safe and should you think there is interference, it's really easy to test it out.

Just check your connection speed with & without the lights plugged in at a speed test site like http://speedtest.net.

Your Wi-Fi signal is much more likely to be interfered with by your microwave oven, old cordless phones, a baby monitor or most likely from your neighbor's wifi router competing with yours.

If your Wi-Fi router doesn't automatically find the least congested radio channel, for 2.4 Ghz signals, the best channels to use are 1, 6 & 11 because they tend to have the least amount of signal overlap from other channels.

Android smartphone users can also us a free app called WiFi Analyzer (http://wifianalyzer.mobi) that can also help.