Tech Tips for Non-Tech People!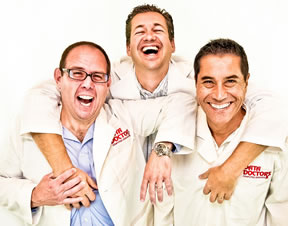 We give quick, one minute tech tips each weekday! Join us on a radio station near you as we talk tech. It's Tech Tips for Non-Tech People! You can post questions on
our Facebook page
anytime!
Original Air Date: Dec 26, 2017
Reminder: Avoid Fake Alerts
Yet another pop-up security scam is fooling a lot of people because of the official-looking warning screens.

You'll most likely get a pop up box that attempts to lock down the browser, then warns you that you've been infected and that the best course is to call a toll free number they include so a security tech can assist you.

Mac users are also potential victims of this scam as it's not limited to Windows. Mac versions of this scam are also being planted around the Internet as well.

The scammer create malicious links and post them through hijacked social accounts, hacked email accounts and as simple spam in comment sections across many popular websites.

Here's something you should know; none of the commercial Internet security software companies will post their toll-free numbers, because they actually don't want you to call them as your first step.

Legit security software will block known attacks or malicious web links and limit your actual infection detection to a schedule or when you manually scan.

Remember, no company will ever pop-up their 800 number, so from this point forward, you'll know it's always a red flag.