Tech Tips for Non-Tech People!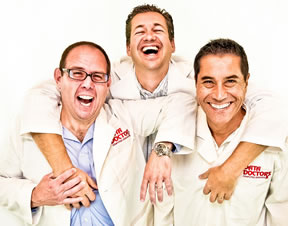 We give quick, one minute tech tips each weekday! Join us on a radio station near you as we talk tech. It's Tech Tips for Non-Tech People! You can post questions on
our Facebook page
anytime!
Original Air Date: Jan 15, 2018
Powerful Free Productivity Tool
In on a never ending quest for technology that enhances our lives and one of my favorites is a website called If This Then That or IFTTT for short.

This amazing resource can help you put the Internet to work by creating something referred to as 'recipes' that will leverage various parts of your online accounts in a powerful way.

For instance, you can leverage the recipe that automatically creates reminders on your phone when you star a message on Gmail or text your significant other when you are leaving your workplace.

IFTTT can integrate with over 160 online services with an amazing library of recipes that were created by others members of the community.

IFTTT also has apps for your mobile devices that allow you to use or create their recipes on the road.

Anyone that's never heard about http://IFTTT.com should add it to their to-do list of useful sites to help them be more productive!