Tech Tips for Non-Tech People!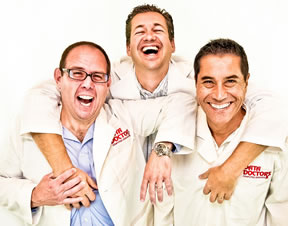 We give quick, one minute tech tips each weekday! Join us on a radio station near you as we talk tech. It's Tech Tips for Non-Tech People! You can post questions on
our Facebook page
anytime!
Original Air Date: Jan 16, 2018
Tips for Beating Tax Fraud Scam
Tax preparation season is often referred to as 'Xmas for Crooks' because of all of the tax refund fraud scams that pop up during tax season.

A common scam that's been increasing is filing fraudulent refunds because more than 70% of US tax returns are eligible for an average of almost $3,000 according the IRS.

The growing scam is a form of tax related identity theft because criminals are making use of stolen social security numbers to file a tax return before the actual tax payer does.

When it happens, not only will it result in spending a ton of time clearing up the fraud, it will also delay any refund checks due until after the mess has been cleaned up.

The 2 actions everyone should take to minimize the chances of it happening to them is protect your SSN as best you can and when you know you are due a refund, be sure to file your taxes as quickly as you can every single year.