Tech Tips for Non-Tech People!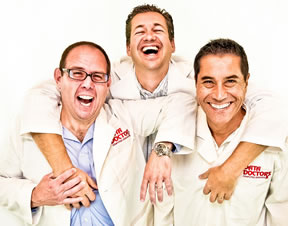 We give quick, one minute tech tips each weekday! Join us on a radio station near you as we talk tech. It's Tech Tips for Non-Tech People! You can post questions on
our Facebook page
anytime!
Original Air Date: Aug 10, 2018
The Critics Consensus

Download the MP3
When you are trying to decide on watching new movies, TV shows, or listening to new music, respected critics are one source of information. 

But often times, don't you find that you'll love a movie that a famous critic hated? 

Unless your tastes are exactly the same as any critic, you really should be looking to see what a number of them are saying to get a consensus. 

Many websites have ratings from several critics, but if you want to really tap into the wisdom of the crowds, visit https://metacritic.com

The Metacritic website will combine the opinions of the most respected critics into a single number that they call their 'metascore'. 

The algorithm they claim is unique takes the averages of well-known critics so you can avoid having to click around to a bunch of sites to see what the critics are saying. 

Metacritic.com quickly shows you all the movies that are showing in the theaters, available on DVD or are coming soon along with the consensus of the critics. 

This resource is also a great way to discover new music as well, which is why we think this is a worthy bookmark site.
Feedback