Tech Tips for Non-Tech People!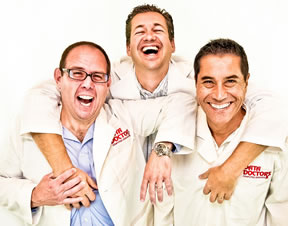 We give quick, one minute tech tips each weekday! Join us on a radio station near you as we talk tech. It's Tech Tips for Non-Tech People! You can post questions on
our Facebook page
anytime!
Original Air Date: Nov 14, 2018
What's It Built With?

Download the MP3
Whether you are technical or not, in business, it's likely to find yourself in a situation where you are facing a tech-based decision when your working on a website.

Having technical decisions placed in front of non-technical decision makers results in tough decisions on the plethora of web technologies available for the project.

Both Fortune 500 CEO's and small business owners know that what other companies are using on their websites can help make the decision a bit more informed.

An excellent tool at https:\\BuiltWith.com can be very helpful in understanding web technology trends in general.

Just by typing in any website address at the site will generate a report on the various technologies used by that site; also good for knowing what your competitors are using.

They also generate reports on web technology trends allowing you to compare the technology that you are in the process of evaluating to see if it's out of favor or being used more.

The Builtwith.com web tool is a great and free intelligence gathering opportunity that I would highly recommend to anyone considering a web tech decision.
Feedback