Tech Tips for Non-Tech People!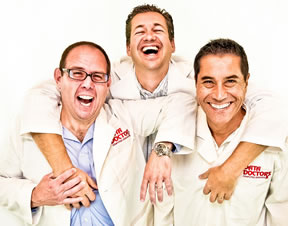 We give quick, one minute tech tips each weekday! Join us on a radio station near you as we talk tech. It's Tech Tips for Non-Tech People! You can post questions on
our Facebook page
anytime!
Original Air Date: Nov 15, 2018
Anonymous Search Engine

Download the MP3
Lots of Internet users are more frequently thinking about online privacy for all their digital interactions.

When it comes to search engines, there's is a way to stay anonymous if you use alternative sites such as https://DuckDuckGo.com

It's a pretty obscure secure engine but it gets a lot of attention from privacy advocates because it doesn't do what the popular search engines do: it doesn't track anything.

It won't save your search history, the dates or times of your queries, info about your operating system and computer or any of the other tracking points commonly used by virtually any website that you visit.

While DuckDuckGo excels in the privacy arena, don't expect it to be as powerful as Google. This might change the search results that you may be used to seeing.

If you want to see the difference, do your own search tests using the same queries so that you can see what you're giving up in exchange for the privacy.
Feedback