Tech Tips for Non-Tech People!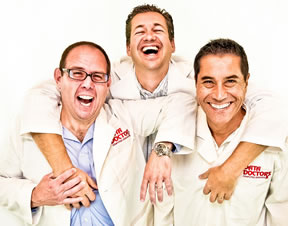 We give quick, one minute tech tips each weekday! Join us on a radio station near you as we talk tech. It's Tech Tips for Non-Tech People! You can post questions on
our Facebook page
anytime!
Original Air Date: Dec 7, 2018
Spam Reporting Reminder

Download the MP3
The vast majority of email messages circulating the Internet are without a doubt junk messages generally trying to sell you special pills and lower mortgage rates. 

It has made processing our email messages a lot more work than it needs to be and now those spammers are taking aim at your smartphone. 

Text message spam is growing and no matter what rules are in place, the bad guys won't bother following them. 

But. did you know that you can help by fighting back every time you get spammed with one of those annoying messages?

Each time you get a junk message, you should report it to your wireless carrier by simply forwarding the message to '7726' which is 'SPAM' spelled out. 

Be sure to forward the exact message in its entirety and don't add any comments of your own. 

If we all start doing this each and every time we get a junk message, we can all put a small dent into the problem so they don't ruin text messaging as well. 
Feedback