Tech Tips for Non-Tech People!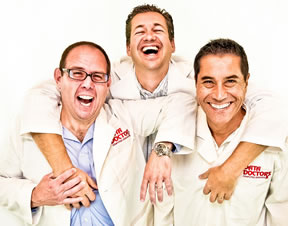 We give quick, one minute tech tips each weekday! Join us on a radio station near you as we talk tech. It's Tech Tips for Non-Tech People! You can post questions on
our Facebook page
anytime!
Original Air Date: Dec 6, 2018
Remote Facebook Logout Reminder

Download the MP3
We've all found ourselves borrowing a friend's computer to check on something on one of online accounts. 

You need to log into Facebook to check on something and forget when you pop out to catch some dinner. 

This scenario actually happened to a friend of ours and what happened later was not good. 

The friends got into a heated discussion while at dinner and they both left the restaurant upset with each other. 

When one of the friends returned home, he found that his former friend was still logged into his Facebook account, which allowed him full control over the account and proceeded to wreak havoc. 

Did you know, there's a way to rectify this situation if you ever find yourself in it? Facebook has an option that will allow you to remotely logout of any computer or device using the account.

You do this by going into your account settings on a smartphone or computer and clicking on the 'security' section. 

Towards the bottom of the page, look for the words 'Active Sessions' then click EDIT on your computer, or REMOVE on your smartphone. 

Computer will see a list of all the open Facebook sessions on any device which you can quickly choose to end, putting you back in the driver's seat. 
Feedback