Tech Tips for Non-Tech People!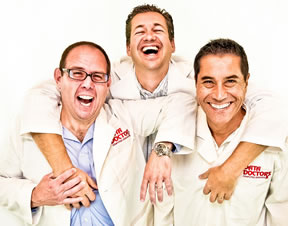 We give quick, one minute tech tips each weekday! Join us on a radio station near you as we talk tech. It's Tech Tips for Non-Tech People! You can post questions on
our Facebook page
anytime!
Original Air Date: Dec 20, 2018
LinkedIn Company Pages

Download the MP3
If you're new to LinkedIn or even an old veteran of the business networking tool, you may want to listen up!

Most of you have have a LinkedIn account but many of you still haven't realized all the hidden gems that this business focused network provides. 

One of the most overlooked but easy to use options is the ability to create a 'Company Page'. 

Company pages will allow anyone to setup a powerful online resource that will showcase your company along with your products and services which then allows anyone to follow your company itself. 

It's also a great way to show off your job opportunities or for job seekers to follow and learn more about your company before they apply for a position.

The page can be a way to get recommendations from your customers and gain new prospects as well. 

Think of it as a Facebook Business page that's free and easy and focused on business people.
Feedback