Tech Tips for Non-Tech People!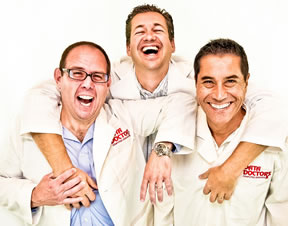 We give quick, one minute tech tips each weekday! Join us on a radio station near you as we talk tech. It's Tech Tips for Non-Tech People! You can post questions on
our Facebook page
anytime!
Original Air Date: Jan 2, 2019
Disaster Recovery Planning
You know the old saying: 'Hope for the best; prepare for the worst'.

Anyone that owns or operates a business, should know this mantra very well. 

With this in mind, we suggest that every business reviews their 'Disaster Recovery Plan' at least one time a year. 

For some businesses, this may be a "create" your disaster recovery plan excercise. 

So how's it work? Simply begin with asking yourself what would you do if one of the the following disasters hit your business: 

Flood, Fire, Virus infection, Theft, human error, sabotage, hardware failure or the all-too-common data breach. 

What you'd do to recover from each of these disasters is different and will require completely different recovery processes in some cases. 

Most of you do an excellent job of building a backup process, but you don't seem to put any effort into the steps that will be required to recover from a disaster. Imagine having fire drills in a school then hoping all the students knows what to do when alarm is sounded.

The worst possible time to create your disaster recovery plan is during an actual crisis, so this is a wake up call to git er done today!