Tech Tips for Non-Tech People!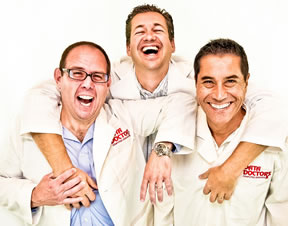 We give quick, one minute tech tips each weekday! Join us on a radio station near you as we talk tech. It's Tech Tips for Non-Tech People! You can post questions on
our Facebook page
anytime!
Original Air Date: Jan 3, 2019
3D Floor Plans Made Easy
Anyone that's about to tackle any kind of renovation knows that you should start with a sense of what you want it to look like. 

Most of us are far from accomplished architects that have tons of expensive 3-D rendering programs on our computers for this, so we bring you an awesome and free online tool located at https://HomeSTyler.com

The tool was built by programmers that are known for their professional design programs, so despite being free, it's still very powerful. 

You start by drawing out your floor plan, place furniture and fixtures where you want them and before you know it, you will have the beginnings of a 3-D version of what you had in mind.

Need to start over and knock some walls down to make a bigger space? No problem. HomeStyler is a virtual playground for you to get a feel for your ideas before you start spending money. 

They also have mobile apps that take pictures of your room and allow you to start playing around with your ideas on your smartphone.