Tech Tips for Non-Tech People!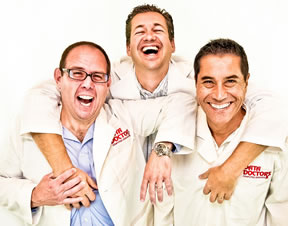 We give quick, one minute tech tips each weekday! Join us on a radio station near you as we talk tech. It's Tech Tips for Non-Tech People! You can post questions on
our Facebook page
anytime!
Original Air Date: Jan 17, 2019
Our Favorite Financial Tool
Clearly defining your financial plans along with retirement planning is something that everyone needs to do, but it's easy to get overwhelmed when you attempt to manually track it all. 

An awesome tool that I have been using available at https://www.personalcapital.com simplifies the tracking of virtually everything financial in your life.

Very quickly you can generate a visual dashboard that shows you your entire financial picture in one place. 

Personal Capital gives you easy to use tools to generate net worth along with the 'what if' planning for retirement which allows you to see a much a clearer vision of what it might look like. 

This is far from a resource for active traders, but it is for anyone looking for a replacement to having to go to multiple tools to generate a financial picture in a more concise way.

They also offer a concise mobile app that allows you to quickly review everything, every day on your smartphone.