Tech Tips for Non-Tech People!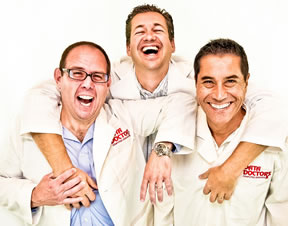 We give quick, one minute tech tips each weekday! Join us on a radio station near you as we talk tech. It's Tech Tips for Non-Tech People! You can post questions on
our Facebook page
anytime!
Original Air Date: Jan 18, 2019
Outdoor Picture Taking Tip
It's a safe bet that your primary mobile device has a camera included that has some sort of flash. 

It's also common to assume that the flash is only needed in low-lighting settings, but in actuality, using it outside can make a huge difference in your pictures.

Whenever you're take pictures of someone outside, they often times end up with lots of shadows and wide contrasts due to the bright light in the frame. 

Manually forcing flash can in many cases fix both issues and turn a picture that might have been almost useless into a masterpiece. 

Whenever you use the flash on your smartphone, be sure that you get close enough so the weaker light has the intended effect in daylight. 

On bright sunny days, try putting people in a shaded area to eliminate the squints and use your flash to fill in their faces. 

Knowing when not to use your flash, especially indoors along with when to use it outdoors can make a huge difference in the quality of your images.

Playing around with the flash on your phone before you have a special event is the best way to learn and know what to do when the time comes!