Tech Tips for Non-Tech People!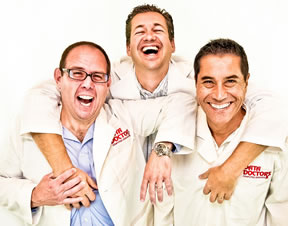 We give quick, one minute tech tips each weekday! Join us on a radio station near you as we talk tech. It's Tech Tips for Non-Tech People! You can post questions on
our Facebook page
anytime!
Original Air Date: Jan 30, 2019
Common Backup Mistake!
Today's Tip is a simple, but very critical reminder to Back It Up.

A distraught student posted an online plea to the person that stole their laptop and said they don't care about the laptop itself. They posted that they would pay one thousand dollars for certain files on the laptop.

The student's thesis along with five years worth of their work were only saved on the laptop. Imagine losing something that important that fast!

So what could they have done to avoid this major pain? Simply having a backup would have done it.

Way too many users purchase an external hard drive, which they call a backup but the way they end up using it, it's nothing close to a backup.

A true backup allows you to locate the file stored in more than one place. If the only place that the document exists is on the external drive, it's not a backup.

It needs to be saved both in the 'Documents folder' on the laptop and a second copy needs to be stored on the external drive.

For the easy backup of important documents, such as a thesis, saving a second copy to a USB flash drive will also get the job done.

There are also a number of cloud services that will perform the backups automatically, like Carbonite, to make sure all your critical files are properly secured.

No matter what you decide to do, it's important to start doing something to make sure you have copies of your pictures, documents and other important files backed up regularly.