Tech Tips for Non-Tech People!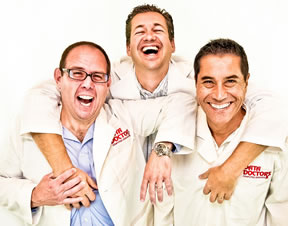 We give quick, one minute tech tips each weekday! Join us on a radio station near you as we talk tech. It's Tech Tips for Non-Tech People! You can post questions on
our Facebook page
anytime!
Original Air Date: Jan 31, 2019
Is It Down Right Now?
How many times has this happened to you: you're trying to check something on a website, but you just can't connect to it. It could be your bank's site or even your favorite online retailer and you don't know if it's the website or your connection.

In general, when you try to visit a site and can't get it to come up, you likely go through the "what is happening to my computer" questions. But sometimes, it's actually not your computer's fault.

Websites do actually go down, even for really big companies, So what can you do to figure out whether it's the website or your connection?

Our tip: whenever you experience this issue, try using https://www.isitdownrightnow.com to see if it's down right now.

This free resource can monitor the status of any website and will check to see whether it's down or not at the moment you're checking.

It really easy to use their test tool, because all you have to do is type the web address you want checked and a test will begin running as you watch the screen.

You can also see what service aren't available and see how long ago it was checked along with a list of the latest sites that have been checked. They keep an active list for many of the most popular websites or just type in any web address to run your real-time test.