Tech Tips for Non-Tech People!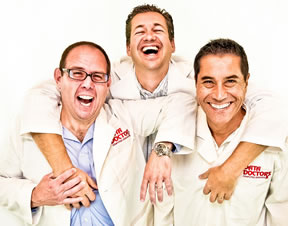 We give quick, one minute tech tips each weekday! Join us on a radio station near you as we talk tech. It's Tech Tips for Non-Tech People! You can post questions on
our Facebook page
anytime!
Original Air Date: Feb 1, 2019
Music App for Workouts
If jogging or running is the exercise you prefer, you know how awesome music can be during your running sessions.

Not only will it help to keep you motivated, it often times can encourage you to continue your run a while longer when the music actually matches the pace of your running.

Some of you have probably attempted to create a playlist that matches your pace, but found it to be too time consuming of an ordeal.

If you want this motivation made easier, give the RockMyRun app a try. It makes it a whole lot easier to use music that matches your running style.

The app offers curated playlists that focus on a specific beats-per-minute range to give you a continuous group of songs that align with your running pace.

You can search for playlists by genres, beat-per-minute, overall length of the playlist and clean lyrics if you want them.

The basic service is free, but if you want more control over the exact, you can opt for their premium membership which includes the option to precisely control the tempo.

It will allow you to dial in the perfect tempo for your pace with better control for the entire playlist.

Whether you simply a power walker, casual jogger or serious runner, the RockMyRun app for iPhone and Android users is worth giving a try.