Tech Tips for Non-Tech People!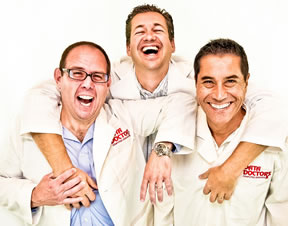 We give quick, one minute tech tips each weekday! Join us on a radio station near you as we talk tech. It's Tech Tips for Non-Tech People! You can post questions on
our Facebook page
anytime!
Original Air Date: Feb 4, 2019
Complete Photo Editing Tool
Anyone that's listened to our tips knows that we are always searching for that next app or tool to enhance our digital photos. 

We are constantly taking pictures with our phones these days, but they're often times less than great. Finding the right tool to improve your images is helpful. 

One of our favs is both a website and an app called Fotor http://www.fotor.com because it's full of awesome features. 

Along with the list of usual editing tools is a unique feature that allows you to create HDR images. 

High Dynamic Range or HDR is a process of combining multiple images that vary in exposure and then combine them into a single image. 

The tools allow you to update pictures that were too dark and too bright and combine them to create a better image. 

There are also lots of tools for beauty retouching on Fotor including wrinkle reduction, blemish removal & even teeth whitening. It's also available as a mobile app for iPhone and Android devices. 

This could end up being the only photo editing tool you'll need.