Tech Tips for Non-Tech People!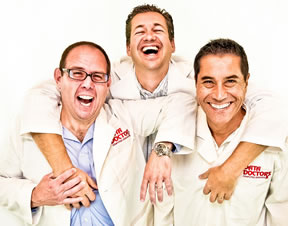 We give quick, one minute tech tips each weekday! Join us on a radio station near you as we talk tech. It's Tech Tips for Non-Tech People! You can post questions on
our Facebook page
anytime!
Original Air Date: Feb 8, 2019
Virtual Veterinarian Online
Our pets are like members of our family, with one big exception: when they are sick, they have no way of telling us where it hurts or what's wrong.

A visit to your trusted veterinarian is your first option, but often times that's just not possible, so in those cases the https://PetMD.com website can act as a fallback.

It's our go-to resource for issues related to our pet's health including things like nutritional and dietary guidance.

We rely on the symptom checker when they're sick and learn a lot from their health library which helps us understand veterinary terminology.

When an unusual symptom or behavior appears, try scanning the 'emergency' link to find something similar to better understand your pet's discomfort.

PetMD also has helpful info about your pet's breed, how to properly care for them and what and how often to feed them. They can even assist you when that newest member of your family needs a name.

Although dogs and cats are the most popular pets for most, alternative pets such as reptiles are covered on the site as well. Take our advice and bookmark this website!