Tech Tips for Non-Tech People!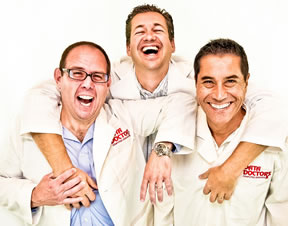 We give quick, one minute tech tips each weekday! Join us on a radio station near you as we talk tech. It's Tech Tips for Non-Tech People! You can post questions on
our Facebook page
anytime!
Original Air Date: Feb 20, 2019
Plastic Package Safety Tip
Today's tip is actually a non-technical safety tip when it comes to opening those hard plastic packages commonly known as clamshells. It used to be especially common with small expensive technology items.

This all-to-common packaging that seems to be almost unopenable, is now spreading to just about everything we buy.

These retail friendly packages are easy to hang and help to prevent shop lifting, so they're going to be with us for a long time.

If you usually reach for a knife or scissors to crack the clamshell, you're risking your fingers as you attempt to pry open the hard plastic.

Using those options means you'll end up with lots of sharp edges that are great way to create small cuts in your hands.

So here's what we recommend you use from now on...your can opener from the kitchen!

Not only is it a lot easier to get through that thick plastic, it's much less likely you'll end up with temporary scars on your fingers when you're done.