Tech Tips for Non-Tech People!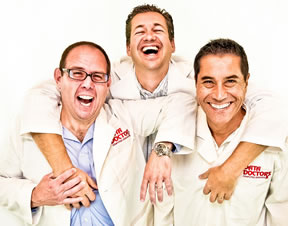 We give quick, one minute tech tips each weekday! Join us on a radio station near you as we talk tech. It's Tech Tips for Non-Tech People! You can post questions on
our Facebook page
anytime!
Original Air Date: Feb 21, 2019
Online Patient Community
We all remember how popular the now infamous "Ice Bucket Challenge" became as it focused our attention on those suffering from; it's now actually a historic moment for the Web.

A lesser known online phenomenon is the https://patientslikeme.com website which was also inspired by those suffering from ALS

The creators of the site had a brother that discovered that he had ALS, which prompted their desire to create an online community connecting other with the same disease.

Anyone suffering from a serious illness can find themselves feeling very alone, but this resource makes it clear that they're not.

There can be tremendous value by connecting with people that are going through the same issues that include treatment comparisons and similar symptoms.

Patients Like Me can be both a way to provide or receive support from people that truly understand everything that a specific patient is going through.

Those that want to contribute their own experiences can use online tools to track their ongoing health provide the data for research purposes to help build the database on their particular ailment.

With over 600K members of the online community that cover more than 2800 conditions, it's pretty likely that anyone seeking another person in the same situation to connect with will find their own community.