Tech Tips for Non-Tech People!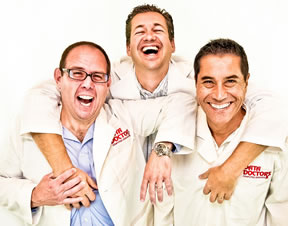 We give quick, one minute tech tips each weekday! Join us on a radio station near you as we talk tech. It's Tech Tips for Non-Tech People! You can post questions on
our Facebook page
anytime!
Original Air Date: Mar 4, 2019
Maintain Your Hard Drive
With just about anything that experiences wear and tear, keeping it running at its best is achieved by performing regular maintenance. 

In my experience, this common knowledge seems to be completely forgotten when it comes to our precious computers.

If we took this 'wait until it breaks down' approach with our vehicles, we'd always be facing huge repair bills, not to mention the untimely surprises.

If you're a Windows user, there's a new routine that I'd like to encourage you to adopt: run the built-in Disk Cleanup tool that's waiting patiently to be used.

It's really good at tracking down those unnecessary files that build-up in every computer, especially if it's actively used on a daily basis. This will result in more free space and better performance.

If your computer has been neglected in this area, the first time you run the program, it's likely to take a good bit of time to search out all the errant files, so be patient.

You can simply search for 'Disk Cleanup' from the Windows search bar to locate the tool.

Create a reminder in your calendar to run the utility once a month so you can stay ahead of the clutter that is just naturally building up in your computer.