Tech Tips for Non-Tech People!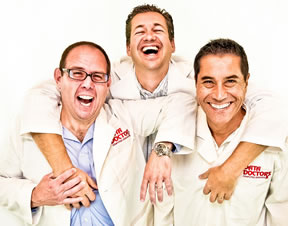 We give quick, one minute tech tips each weekday! Join us on a radio station near you as we talk tech. It's Tech Tips for Non-Tech People! You can post questions on
our Facebook page
anytime!
Original Air Date: Jul 17, 2013
Online OCR Tool

Download the MP3
It's time for another Data Doctors Tech Tip

OCR stands for Optical Character Recognition and its software that can scan an image to extract the text from something that is generally uneditable.

OCR software comes with a lot of scanners but getting it setup and working can be a bit of a hassle and completely useless if you're at the office and your scanner is at home.

The next time you get a scanned image, electronic fax or form that you'd normally have to manually retype, head over to http://OnlineOCR.net and give this free online converter a try.

It can extract text from PDF documents, JPG, BMP, TIFF and GIF images and convert them into easily editable text files, Word documents or Excel spreadsheets.

It supports 32 different languages and can even scan multi-page PDFs and Zip files that contain a large group of the supported file types.

Simply upload the image file, choose the language and output format and away it goes…nothing to setup or install!



Feedback