Tech Tips for Non-Tech People!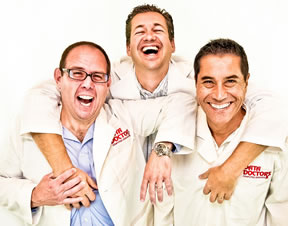 We give quick, one minute tech tips each weekday! Join us on a radio station near you as we talk tech. It's Tech Tips for Non-Tech People! You can post questions on
our Facebook page
anytime!
Original Air Date: Mar 19, 2019
Gmail CRM Made Easy
No matter how hard we try, the backlog in our Inbox requires our constant attention in order to stay on top of things, so figuring out better ways to manage the load is an ongoing pursuit.

An attempt to harness all of the noise in your inbox is through the view of a CRM prism.

CRM or" Customer Relationship Management" is an essential process for just about every business these days, but it's a unique idea for email. 

A tool known as Streak is attempting to leverage the power of CRM processes in email.

The driving force was born out of the frustration from having to jump between programs in order to stay on top of things, especially since we all spend so much time in our email program.

By installing the add-on to your Chrome browser, you can use the templates for many of the common business tasks you deal with every day.

Another cool feature are the 'snippets' that are pre-staged bodies of text that you can quickly use to respond to common inquiries.

You can learn all about this awesome tool at https://www.streak.com as well as download their mobile apps to have the same options on the go.